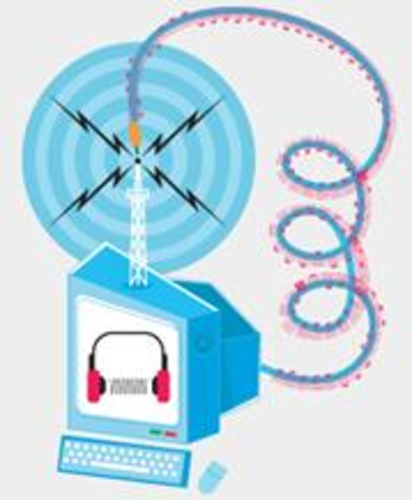 Web radio, streaming sites and music blogs make free listening easy
OK, so the idea of paying for radio seemed a whole lot better back in the good old days, when phrases like "financial crisis" weren't in every other news story. If the Sirius XM subscription doesn't seem like such a good idea anymore, well, you're not alone. According to the tech blog CrunchGear.com, the company CEO Mel Karmazin is apparently now dreaming up ways to get cash-strapped would-be listeners to subscribe.
The problem is that for music buffs, terrestrial radio usually doesn't offer much, unless you happen to be lucky enough to live near cool stations like eclectic indie mainstays KEXP in Seattle or WTMD in Maryland. Then again, you could just click on those links no matter where you are and hear everything from the Black Kids to the Gourds to the new Kings of Leon, served up by knowledgeable DJs. For free.
The drawback to Internet radio, of course, is that you can't easily listen in your car. But that's changing. According to John Whalen, founder of the 5-year-old all-Grateful Dead station GD Radio, "each month there are new advancements in technology." The Sony Playstation Portable, he says, carries his station, as does the iPhone and some Nokia phones.
For now, the advertising model keeps these sites and blogs from having to charge fees. But good things don't always last, especially when the music industry is involved, so enjoy the free goodies while you can. The Golden Age of Free Internet Streaming may one day be looked upon as the equivalent to the old late night AM radio dial that turned so many '60s kids on to great sounds.
THE BELLE REPORT - (TBR)
"You don't want God to give you something, if it's not in God's will for you to have!"
Posted By: Minister Celeste Kelley
Thursday, October 9th 2008 at 12:11PM
You can also
click here to view all posts by this author...