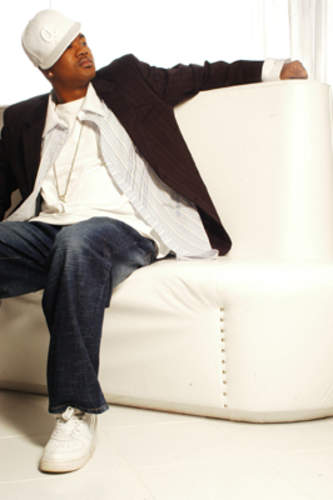 Atlanta, GA
-- Canton Jones fresh off his new album release – Kingdom Business - will emcee and perform for the First Annual Youth Gospel Choice Awards (YGCA) - along with Hip Hop Artist, Elle Roc. The Clayton County Performing Arts Center will be jamming to the soulful sounds of local youth gospel artists on October 25, 2008 at 5:00 pm in Jonesboro, GA.
Other artists and artistic groups to perform on this musical stage are: Platinum Souls, YoungBlitZ, Messenja, Ramona Estelle, Erica Cumbo, Steppers from New Macedonia, Expressions of Praise mime team, and more!
Vote for artists in your favorite category through October 21, 2008! And the categories are: Best Steppers, Best Youth Choir, Best Mime, Best Holy Hip Hop, Best Female Vocalist and Best Male Vocalist. The event will give Metro Atlanta0s youth and youth ministries a platform that supports existing and budding talent – as well as honor five chosen youth pastors for their work with the youth in their church and within their community.
The YGCA is a spin-off from the well-known Gospel Choice Awards – now in its 14th year. Fans of YGCA artists are encouraged to cast their text vote by simply going to
www.thegospelchoiceawards.com
to see all of the artists in each of the categories and then text a vote for their favorites. Winners will be featured in an upcoming issue of the Atlanta Business Journal magazine.
The Youth Gospel Choice Awards will be held October 25, 2008 at the Clayton County Performing Arts Center at 2530 Mt. Zion Parkway in Jonesboro, GA, from 5:00pm to 7:30pm. Regular tickets are $25 each. VIP tickets are $50 each. For more information on advertising, sponsoring youth for the event, or purchasing tickets, you may call 770-969-7711.
Tickets may also be purchased at the Berean Christian Bookstore in Atlanta. For more information go to
www.ciomusic.com
or
www.thegospelchoiceawards.com
and click on the link for the Youth Gospel Choice Awards.
Vote online as well as send text votes for your favorite artists. In Best Holy Hip Hop Category, Text 71234 and enter bhhcj for Canton Jones, bhhjtrot for J.Trott & bhhelle for Elle Roc. The amount of times you can vote is unlimited.
Posted By: Minister Celeste Kelley
Tuesday, October 21st 2008 at 10:28AM
You can also
click here to view all posts by this author...