In her witty and heartwarming sequel to Black Expressions' Bestselling Novel,
He's FINE...But is He SAVED?
Kim Brooks returns with its sequel,
He's Saved...But is He FOR REAL?
which follows the lives and loves of three friends in an irresistible novel about friendship, forgiveness and trusting your heart...
It's been almost two years since Michelle Williamson's boyfriend, Pierre Dupree, walked out on her to marry a minister's daughter. Since then, Michelle's friendship with her church buddy David has deepened into something sweet and special, but learning that Pierre has called off his wedding throws her into confusion. When Pierre wants Michelle back, she's forced to make a choice - one she may regret.
Liz Coleman has two great blessings - her calling as a minister, and a saved man who truly loves her. But Liz's insecurity and jealousy are eating at her peace of mind and threatening her relationship.
Sandy has found the strength to get her ex out of her life. But meeting a loving, spiritual man to replace him isn't easy, and soon her loneliness leads her to the one brother who should be off-limits...
With their hearts and souls on the line, Michelle, Liz and Sandy are learning that a good, saved man isn't always easy to find - but he's definitely worth waiting for...
Available Where Books are Sold Nationwide!
www.Kimontheweb.com
(free excerpt)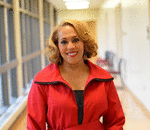 Posted By: Pam Perry
Monday, October 27th 2008 at 11:32PM
You can also
click here to view all posts by this author...