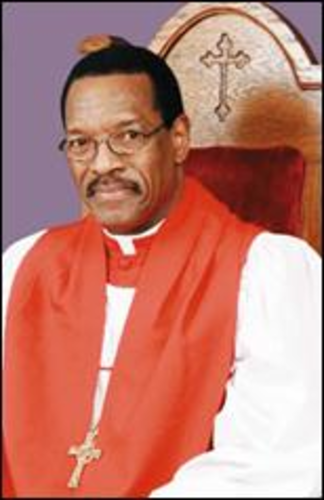 During a recent interview with The New Pittsburgh Courier, Bishop Charles E. Blake—presiding prelate of the six million-member Church of God in Christ—issued a stern warning to all politicians from the conservative right to the liberal left.
"The Black Church should not be taken for granted, and (yet) many political leaders on the local, state and national level do so...They come to the church, they get support—they come to get votes—but then they walk away and behave as if they've never been around us.
"But that is a very, very serious mistake because they are losing millions of votes in the Black community—not because Blacks do not support the economic and social programs, but because Blacks and Black Christians are alienated at their insistence on the pro-choice movement and the gay marriage movement which are in conflict with the morals of many."
Blake said, "The Black Church is both conservative and liberal. It is conservative in reference to biblical teachings...largely in reference to morals, ethics and values. But it has historically been very liberal—politically and economically. And we have found that liberal individuals have been those who stood with us in civil rights marches, the fight for equality, and in the fight against segregation, racism and discrimination (while) the conservatives were those who were typically on the other side."
"We need to examine Ms. Palin's record (and) her philosophy. We need to project her capacity and her ability to actually lead the country, because she will be vice to the oldest individual ever to be elected to the presidency, if McCain is elected. So, there's a greater possibility that she will actually be president...than it has been for any other vice presidential candidate in history.
"And so she must be very closely examined and scrutinized and when she is examined and scrutinized, I personally happen to find her lacking."
Posted By: Minister Celeste Kelley
Tuesday, October 28th 2008 at 9:47AM
You can also
click here to view all posts by this author...