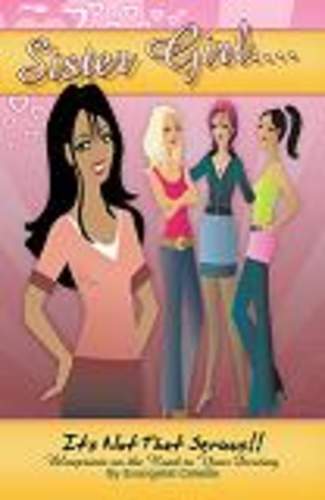 Have you experienced the wrath of someone drinking glasses filled with Hateraide? This is the self-empowering, socially and morally conscious story of how sisters and brothers, alike, all too often "hate on each other" for no apparent reason whatsoever. Surprisingly enough, most times we are contributors of allowing "haters" in our lives, giving them such a stronghold on our livelihoods – from affecting careers, marriages, accomplishments and more. This book teaches important methods for dealing with individuals that drink from the well of Hateraide so that it doesn't become addictive in our own lives. More importantly, this book helps us to lean not to our own understanding, but God's. It will give you many scenarios, some of the author's own and some that many have experienced. Hateraide drinkers are everywhere – school, work, home, church and more. Upon reading these principles, you will be more apt to consider yourself and your surroundings as you grow and enter into your destiny.
About The Author:
Minister Celeste was born and reared in Hamtramck, Michigan, and has one son, LaMont, who is the joy of her life. She received her in Paralegal Studies from Macomb Community College in 2002 and her Bible Degree in May, 2008 from Birmingham Bible Institute.
The Lord first anointed Minister Celeste musically, at age 3, and she obtained her foundations at The Historic Little Rock Baptist Church (Dr. Jim Holley, Pastor). Minister Celeste has served as the Minister of Music for Christian Tabernacle Church (Dr. James L. Morman, Pastor) and Second Corinthian Baptist Church (Rev. Henry H. Hall, Jr., Pastor). After years of serving musically, the Lord anointed her for a higher calling where she was licensed and ordained to preach the gospel by Dr. James L. Morman.
The "Sister Girl..." Series was motivated by the calling that God has on Minister Celeste's life - to help and encourage women and girls. As her desire to write a book has come to fruition by the grace of God alone, Minister Celeste is committed to carrying out His purpose. The Series is now nationally distributed and Minister Celeste is living her dream in being a blessing to women all over the United States. As Co-Founder and Co-Director of The S.I.S.T.A.H.S. Ministry (
www.TheSISTAHSMinistry.org),
Assistant to the Pastor at Williams Chapel Baptist Church in Detroit, Michigan, Author, Songwriter and Radio Show Host, Minister Celeste is a woman on a mission for God.
Visit: Sister Girl... It's Not That Serious!
Refer Back To Us! - http://preachingwoman.connectplatform.com/?referrer=100160
Posted By: Minister Celeste Kelley
Tuesday, October 28th 2008 at 3:26PM
You can also
click here to view all posts by this author...