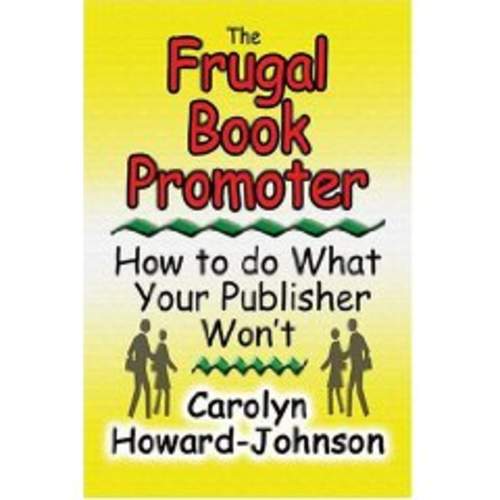 This is an excerpt from Carolyn Howard-Johnson's coming 2nd edition of The Frugal Book Promoter. Notice how connected she is online! Carolyn is a great person to connect with when building your online network of friends.
Here are some specific tips for social networks from Carolyn.
Unless you are just having fun, forget adding people in your neighborhood or old high school bus to your network. That is, unless they would also be possible readers of your book. Invite and accept people with whom you share career interests.
Build your buddy lists slowly and methodically. Make a list of those who are influential in your fields that are related to the subject or theme of your book. Ask them one or two at a time so you can connect with a couple of personal messages, perhaps explore a bit with each of them how you might work together.
Caveat: Using the list from your Yahoo or AOL account to invite people wholesale probably won't give you the advantages you're looking for and could backfire because it may feel a little spammy to some.
Keep your biography (or profile) updated.
Once you have a large group of friends you can create events on facebook and some others as well. You know how I like to recycle so I'd make them events that I market to your general audience (or your own niche) and then include facebook, too. That might mean you'll attract social networking pals who will need to sign on to a network before they attend and later be part of your group. That can't be bad if you're leading them to free content that they need.
Some of the social networks include a bar on your profile page that tells you which of your friends are also logged in; that lets you connect with them easily and personally to offer them ideas, ask for help or whatever. This feature alone is worth the time it will take to build a reasonably useful profile page on one of these networks.
Add your social network widgets (little logos that help people click through to your social network profile page) on your blog(s) and Web site(s).
There are all kinds of social networks with different focuses. Some are by invitation only. If your novel is about the world of the rich and famous, you may want to find a social network that fits that theme. Asmallworld.net is a network dedicated to jetsetters. You'll find dozens, maybe hundreds of others that might work for your book. imeem.com is for iTunes fans. If you don't find a suitable one, that's your clue to start one yourself.
The Ning group is one that allows anyone to start a new network. John Kremer's bookmarket.ning.com is an example of one of those and it happens to be one I like because I can find other authors there and authors need what I write. Allyn Evans, author of Grab the Queen Power, has one focused on mother/daughter relationships. This concept is similar to the groups on facebook but I think they lend more of a feel of expertise and credibility to the network's founder.
Another that supports independently published authors is
http://www.nothingbinding.com/.
It is the baby of Jerry D. Simmons, former Time Warner Executive. I like Squidoo because you can focus all lenses on specific aspects of your writing career or specific themes in your book. Yvonne Perry has a nice one with tons of resources for writers in it. See it at
www.squidoo.com/bookwriter.
I also like Jennifer Akers' Squidoo lenses (www.squidoo.com/JenniferAkers) because they are full of content. While you're there, vote. Add to favorites, leave messages in guest books. When you sign your message, leave your regular Web site address and your Squidoo lens URL. It doesn't take long to build one.
Carolyn Howard-Johnson is the award-winning author of the HowToDoItFrugally Series of Books for writers, including USA Book News' award winners The Frugal Editor and The Frugal Book Promoter. Find her Squidoo lens
http://www.squidoo.com/HowToDoItFrugallyfo...
and her iFOGO page
http://www.ifogo.com/1Authors/Carolyn%20Ho...
or visit her blogs:
http://www.sharingwithwriters.blogspot.com...
http://thenewbookreview.blogspot.com/
http://www.authorscoalition.blogspot.com/
http://www.thefrugaleditor.blogspot.com/
sent from your
www.PamPerryPRCoach.com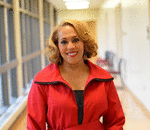 Posted By: Pam Perry
Thursday, October 30th 2008 at 12:21PM
You can also
click here to view all posts by this author...