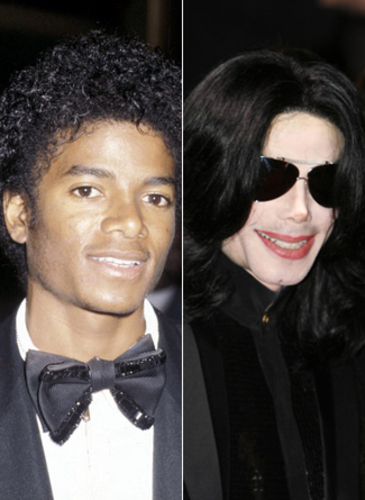 Childhood abuse- who or what really killed Michael Jackson? Michael said in an interview that this song, "Childhood" was his heartfelt revelation of the essence of who he was. When I listen to the music and the words of it, I hear pain and sadness of a child who was denied a childhood while making sure everyone else was happy and enjoyed their childhood. I hear the lyrics of a child that felt unloved, lonely and abused.
With Michael's death I think of the joy and hope that he brought to my childhood. My fantasies of marrying a Jackson brother, dances, parties, hope for the future and a faith, and a belief that yes, we can make this a better world. A part of my childhood has now died with Michael's passing.
Who or what really killed Michael Jackson- abuse, fame, success, enablers, etc.? Did Michael self-medicate or overdose like Elvis or Anna Nicole? I don't know, will we ever know? Fingers are pointing to his dad who allegedly abused him. There's talk now of enablers who knew he was depressed and supported his addiction to prescription medicines. Yes, we look now for a scapegoat, someone to blame for his untimely death.
Have you looked at the man or the woman in the mirror? Do you realize that when you point your finger, three are pointing back at you? His father admitted that yes, he did beat Michael as a child. Many black and white children have been beaten and still are being beat or whipped- whatever term you choose to use. I was beaten as a child by my dad.
My prayer is that Michael forgave his dad. Mr. Jackson probably thought he was doing the right thing. He probably reared Michael and his siblings the same way he was reared. After all doesn't the Bible say, "spare the rod and spoil the child". Mr. Jackson I forgive you as I did my dad. But abuse in any form is wrong and should not be tolerated. Yes we do need discipline but with love and not abuse.
When I look in the mirror and see those three fingers pointing back I think of the media, the paparazzi, and Michael's critics. Why do we have this obsession with celebrities and expect them to be "normal"? How can they when cameras follow them constantly? They can't even perform a basic function like using the bathroom without someone wanting to get a story, an autograph or a picture.
We, the onlookers, kill and destroy our prophets knowingly or unknowingly. Martin is gone, Diana is gone and now Michael is gone. Do we really want this world to be a better place for our children? If so, when will be our brother's and sister's keeper? We need laws to protect child stars so that they can experience childhood. A child should be free to run, play, use their imagination and have friends, not just fans. No one wants to be like a caged animal in a zoo, constantly on display and ready at a moment's notice to perform.
To the media, the paparazzi, and Michael's critics I say, develop a social conscious. We are on this ship called earth for a limited period of time. Can we just get along and use our time, talents and the airways to bring about good so that when our time is up we will have left a footprint that promotes goodwill for all mankind? Perhaps it's too Pollyanna, I must be thinking too much with my right brain to want to have peace and harmony. I'm sorry I have to be me.
Who or what really killed Michael Jackson? Look in the mirror; it's what's killing us all. Our insistence on more information at any expense. We become voyeurs, choosing to look at someone else's weaknesses. Is it to inflate our egos? Does is really comfort us to see someone else in pain or in a dysfunctional relationship? Where is our humanity? Have we forgotten how to love?
Are we truly the highest form of creation, but like the scarecrow Michael played in the movie, The Wiz, we don't have a brain? I pray that Michael is with the great Wiz now and that he is still interceding on our behalf and asking not only for a brain for mankind, but also a heart.
To Mr. and Mrs. Jackson, the family and Michael's friends please accept my sincere condolences. I pray that with time your hearts will find peace and that the memories of all the love Michael brought to the world will be a source of constant comfort.
Michael you were loved by so many and will always be in our hearts- may you rest in peace with the great Wiz!
Love Always,
Joyce
© C. Joyce Farrar-Rosemon 2009
You Can Be A Winner At Life!
www.womensempowermentseminars.com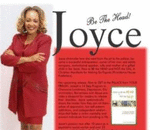 Posted By: C. Joyce Farrar-Rosemon
Sunday, June 28th 2009 at 6:45PM
You can also
click here to view all posts by this author...