"To appoint unto them that mourn in Zion, to give unto them beauty for ashes, the oil of joy for mourning, the garment of praise for the spirit of heaviness; that they might be called trees of righteousness, the planting of the Lord, that he might be glorified."—Isaiah 61:3
Sometimes our hopes and dreams burn down and nothing is left but ashes of disappointment. At such a time and such a place we are faced with the challenge:
1. Do I sit on the ashes and complain of all that went wrong?
2. Do I eat the ashes and choke on remorse and bitterness?
3. Do I move beyond the ashes to find God's plan and purpose leading to victory?
Ashes stink! Sitting in the ashes of one's disappointments is the pits! There's nothing beautiful in ashes. However, not only do some choose to sit in the ashes of their defeat, they are (as incredible as it is to contemplate) actually feed on the ashes.
Are you feeding on the ashes of broken promises, unrealized hopes and dreams, plans that have failed to materialize? Is there yet a "lie in my right hand?' The lie that says in my own right hand is the strength and power to manage my life in my own way and on my own terms? Such thoughts are exactly opposite of the truth. Relief and assistance, which God offers by trusting Him, lies not in the fallacy of what is in your own right hand, but in the truth that He is at this moment holding your right hand.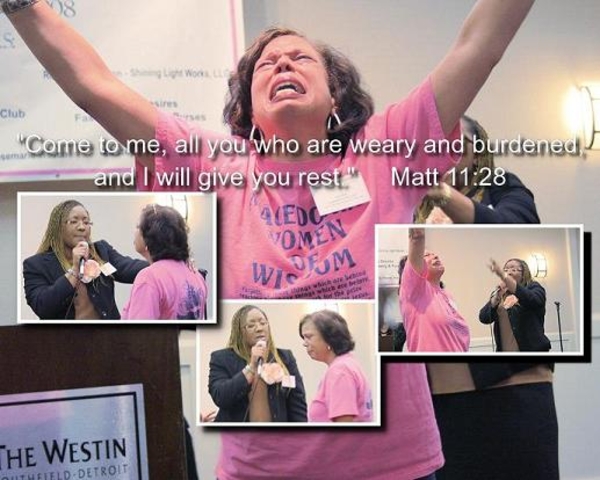 Posted By: Minister Celeste Kelley
Thursday, August 20th 2009 at 4:07PM
You can also
click here to view all posts by this author...