Chyna evacuated from Hurricane Katrina to Atlanta, after relocating was diagnosed with Cancer, found our business and made over $100,000 only been working 5 months! WOW
Congratulations Jewel , she just made over $40,000 in one month. Only been in business 6 months
Congrats to Nia, $23,250 in one Month, Way to lead from the Top
Stormy W. who earned $86,000 in one month after being in business for 4
months...Stormy is a single mom who was in foreclosure about to loose everything, and she has earned $300,000 in 7 months.
Phyliss H earned $37,950 in one month after being in business for 5
months
BJ who earned 10,400 in one Month after 7 months
Ericka M who earned $17,000 in one month after 5 months
Erwin P who earned 18,000 in one month after 3 months
Marion N who earned $35,950 in one month after 4 months in business
Luster & Gina earned $100,000 in one month and they started the business in Jan
THESE ARE JUST A FEW.....
An Appt With Ardyss International Can Totally Change Your Life....
Are you TIRED of the 9 - 5?
Are you Happy With Your Job?
Do you have a Desire for MORE out of Life?
Are you TIRED of not having ENOUGH for you & your family?
This may not be for everyone BUT could be the vehicle God could use to help you accomplish the Goals That You Desire.
See
www.ardyssintl.blogspot.com
and call me if you're interested.
Pam Perry,
www.MinistryMarketingSolutions.com
BRAND YOUR BEST LIFE
www.drop3sizes.com/pamperry
3 John 2
248.426-2300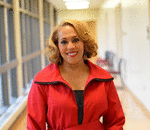 Posted By: Pam Perry
Thursday, September 17th 2009 at 8:15AM
You can also
click here to view all posts by this author...