Opening your hearts to God
Inviting the presence of God to dwell with you
Praising God as your Creator
Exalting Him as the God of love
Honoring and thanking God for all He has done
Thanking Jesus for all He accomplished on the cross
Coming in contact with all that God is
Allowing God's holiness to touch you
Offering yourself to the Lord
Demonstrating your love for God
Affirming your loyalty to the Lord
Lifting your heart and mind to God
Preparing to receive all God has for you
Acknowledging God as almighty and all powerful
Letting go of all else and embracing only the Lord  
Worship must be your first reaction to everything.  It should become our way of life – a PRIORTY.  
John 4: 23-24But the hour is coming, and now is, when the true worshipers will worship the Father in spirit and truth; for the Father is seeking such to worship Him. God is Spirit, and those who worship Him must worship in spirit and truth."  
True Worshipers strive to be obedient to God's Word, they receive truth even if it hurts, even if truth said you are wrong and straight up this or that area of your life. Or just grow up! Because God's truth is always right and it is life.  True Worshipers love God with all their heart, mind, soul and might.  
In these last days, I want to stand with the True Worshipers of God, who is not afraid to proclaim the Truth, who will not compromise the Word of God for how people feel or what people want to hear but realizing TRUTH suits the case.  But, understands that in sharing Truth shows love and I am concerned about your soul and how you live this life. Extending a hand to say, Let me help you as we walk this journey.  
My prayer is that we, let the word of Christ dwell in us richly in all wisdom, teaching and admonishing one another in psalms and hymns and spiritual songs, singing with grace in our hearts to the Lord. In Jesus Name, Amen.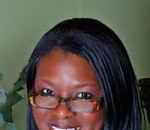 Posted By: Angela Gilbert
Saturday, November 27th 2010 at 12:09PM
You can also
click here to view all posts by this author...