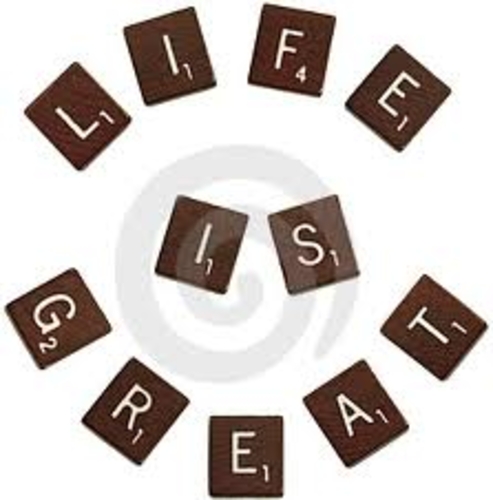 To God be the glory!
One of my little brothers at my church always say, "Life is great!" I used to say, men, I wish I could be like him, but now I understand exactly what he means. My friends, life is indeed great! It is great because my God gave me another opportunity today to get it right with HIM; life is indeed great because God extended His mercy and grace today on me. Life is great whenever we live to see another day. Life is indeed great when we get to enter through a door that we thought would never be opened for us to enter. Let us appreciate the life that God has given to us. There are many who did not make it today, many who died without confessing their sins to our Lord; many died just as they were ready to serve the Lord. Life is great for us because we still have breath of life!
My friends, it is important we get it right with Christ...TODAY. Do not delay. James warns us not to boast about tomorrow. We find the apostle warning us in his epistle, Chapter 4:13-15, "Now listen, you who say, "Today or tomorrow we will go to this or that city, spend a year there, carry on business and make money." Why, you do not even know what will happen tomorrow. What is your life? You are a mist that appears for a little while and then vanishes. Instead, you ought to say, "If it is the Lord's will, we will live and do this or that." (NIV) Our lives are indeed like a mist, that is why we must be thankful and grateful each and every day to God. God extends love to His children even though we do not show Him love. I can tell you, life is indeed great! Why? Because I am redeemed, my God has forgiven me of my sins and He has set me free! So yes, who the Son sets free is free indeed!
Life is great! (JaRae West, my young brother at Mt. Calvary Missionary Baptist Church)
Be blessed,
Therese from Belize
Posted By: THERESE WARRICK
Wednesday, January 5th 2011 at 1:35AM
You can also
click here to view all posts by this author...