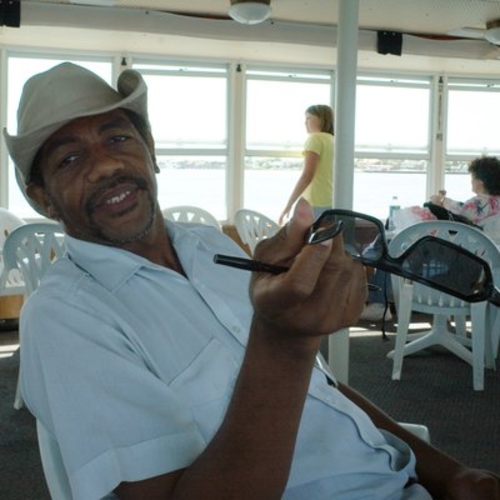 Rom. 3:23, 24 For all have sinned and come short of the glory of God; Being justified freely by His Grace through the redemption that is in Christ Jesus
Rom. 5:1, 2 Therefore being justified by faith, we have peace with God through Our Lord, Jesus Christ
Rom. 6:23 For the wages of sin is death; but the gift of God is eternal life through Jesus Christ, Our Lord
Rom. 10:9, 10 That if thou shalt confess with thy mouth the Lord Jesus, and shalt believe in thine heart that God hath raised Him from the dead, thou shalt be saved. For with the heart man believeth unto righteousness; and with thy mouth confession is made unto salvation
Rom. 10:13 For whosoever shall call upon the name of the Lord shall be saved
Rom. 11:32 For God hath concluded them all in unbelief, that He might have mercy upon all
Rom. 12:1 I beseech you therefore, brethren, by the mercies of God, that ye present your bodies a living sacrifice, holy, acceptable unto God, which is your reasonable service. And be ye transformed by the renewing of your mind, that ye may prove what is that good, and acceptable, and perfect Will of God
Advertisement
At Romans Road Ministries, under which I was first ordained in 2002, we call that selection of scriptures, The Romans Road Map. They answer questions, like: Why should I be saved? Am I worthy to be saved? Do I fit in God's Plan for Salvation? What do I need to do to be saved?
Building a Christian life is a wonderful concept predicated upon a desire, newfound though it may be, to live according to the Will of God. I lived another life. I lived a life that I could not consider "Christ-like". I was a nice guy; I loved people; didn't like cheating and lying and stealing; wanted to get along with everybody and be liked by everybody…but I have faults that need to be fixed. How many people know Jesus can fix your faults? Let me tell you, I am not the same person I was. And there is yet room for improvement. And I'm believing God for further improvement in Christ Jesus.
Once upon a time, I worked for A. D. Davis Construction (May, 2005 - Nov., 2005) and witnessed the process involved in building a house from concept to completion. This process came back to mind when I heard Pastor Lorenzo T. Wright, Sr. of Rhema Healing and Deliverance Missionary delivering a sermon on Jesus Christ as the foundation for a life lived in a "Christ-like" manner.
A foundation is something upon which you build. Whether it be a house or a Christian life.
I'm going to run down through the outline very quickly, and then launch into the message. There is some very good food, here, so please receive it as from the Lord.
We will cover:
Making a Decision for Christ
Decision to build a life for Christ
A Plan
Is it worth it? Count up the cost versus the benefits. The Promises versus the Requirements
Visualization. The Word reveals what the Christian life can be like for you
Design. Based on what you've seen, heard, read, and what has been revealed to you
Permission (Permits)
Clearing the area where you intend to lay the foundation / Old things passed away
Acquire the building materials
Lay the Foundation
Build on the Word of God. Build on the Promises of God. On Jesus, the Cornerstone
Lay the first course of block with care, precision, square and straight
Continue to build
There's a process involved / Strong enough to weather the storms of life
Embellish with special features Unique to yourself.
This is YOUR Christian life. You're part of the Body of Christ; but you're still an individual. Where YOU came from. Where YOU"RE at. Where YOU"RE going.
Utilities:
Power. Motivation. Ability. Boldness in Christian Action. Get on the grid.
Hook yourself up to the (Living) Water. (catalyst for chemical reactions in the Body) Nurturing. Sustaining.
Install windows and doors. Viewing the world from within your Point of View of your Christian life. Enter into the presence of God. No more veil. No more darkness. Go out of the world through this door that has been opened to you and into a spiritual existence.
All that will cover BUILDING THE CHRISTIAN LIFE. The Bible says that unless God build the house, we labor in vain. Submit your development of this Christian life and personal relationship to the Will of God because he wants you to be like His Son. He wants you to be blessed in a personal relationship with Him through His Son.
We'll cover "LIVING" in the house…"LIVING" the Christian life…in another Message so we can give it ample time and attention.
You may read ROMANS ROAD MAP (Article i in First Coast Christianity Series of Gospel Articles) on Examiner.com web site). It's tempting. It's alluring. You've tried everything else. Joy and happiness continue to escape your grasp. You're still financially burdened. Relationships just don't go right. There's a thought. A feeling. A decision is made: "I'll try Jesus. If I build a relationship with Jesus, I'll be satisfied. If I find joy and happiness with Jesus, joy and happiness will radiate out of me instead of searching outside myself to feel good. With Christ in me, I'll know I'm on the path to Glory".
Christ is Our Model. Visualize your body with Christ in you. What did it cost you? You had to give up what was distressing you. You had to give up what was holding you back. You give up what blocks your blessing. And God sees the effort. And He blesses the effort. You have to make an effort. If you don't make an effort; there's no effort for God to bless.
You start clearing the way. You start clearing the land. You remove the trees and shrubbery, the brush and trash…all that is not needed…all that is in the way…all that is a blemish…all that creates a spot or wrinkle…The old man is removed to make room for the new man in Christ Jesus.
Help me Holy Ghost. I say: Help ME, Holy Ghost, because I'm in this process. I'm not pointing a finger at you, and setting myself up as some holy one. I'm sharing with what God is telling me I need to go through. How I need to evolve. What transformation needs to take place in myself. I mean to be a living testimony to the Goodness of God. I know that I know that I know that He has revealed His love to a sinner like me, and that He wants to bring me fully into the fold. He wants me to let Him clear away all the mess so together we can lay a foundation in Christ on which to build my Christian life. Truly, there is something supernatural going on, because it is beyond my natural ability to achieve the spiritual progress that God has revealed is before me in my life.
O, Glory be to God!
I have been called to come out from amongst them: You're being called, too, to come out from amongst your old crowd. We're going into the midst of a new crowd.
The Spirit of God is working on our hearts. The Holy Ghost is working on our minds.
As this change occurs, the process of soul-saving is underway. You've got your eye on the prize. Christ is with you. It's a happy journey. God is watching and listening. There is evidence of a changed life. A new life. You become more encouraged. Your believing increases. Your faith builds. This is critical. You've got to trust God. I believe your blessings are measured by the degree to which you trust God as the source of your blessings.
You're at the side of the Master Mason and Chief Carpenter. Let Him lead you through the process. Just be content to be His laborer. Others will see what Christ is doing. The compass and the square used in your plan take into account the angles of life; the elegant curves. You're building a Christian life on Christian principles and making your way toward a Heavenly Reward, but enjoying a blessed Christian life the more that life is aligned with the Will of God. Keep building.
Continue to study the Word of God. Continue to build on the Word of God. Others will see you no longer following the old crowd. Others will see you no longer being blown by every wind of change. Others will see you no longer being swayed by contrary doctrines. Others will see you no longer being affected by those looks and criticizing comments from religious folks who are too holy to acknowledge that it's a good thing that's happening. Some people just want to maintain that they're better because they've been saved longer…it's a human thing…it's an ego thing. I predict there will be those who have been proclaiming their salvation for over 20 years who will not experience Kingdom Living because of falling short of the Will of God as it relates to their treatment of others. Let a word to the wise be sufficient.
Storms will come over the horizon, and blow in your face; but, now, you're strong in believing; strong in faith; strong in the Word. You're up to code. Christ in you makes you ten feet tall and bazooka-proof. When you witness to others you share where God brought you from, where you're at, now, and where you know you're going.. If God can do it for me, and IS doing it for me, He can and WILL do it for you if you let Him… Transformed with the renewing of your mind…Transformed from something to something else. Tye Tribett said: "After all that I've been through, I still have joy". In Christ there is all joy…all peace…for Christ is the Prince of Peace.
God's anointing is upon you. You've got power against the enemy. When you tap into the Power that is Christ, you get motivated, you get ability, you demonstrate boldness in Christian action.
You drink Living Water from the well which is Christ, and the inner workings of your self come into alignment according to God's Will. Nutrients. Hormones. Immune system. T cells. White blood cells. Homeostasis. Involuntary functions. Mental acuity. Dexterity. Flexion. Emotional stability.
You've got the Healer within you. "By your faith art thou healed." These words spoken by Jesus are the key to unlocking blessing after blessing upon your life.
You used to see through a glass darkly. You couldn't see life clearly and couldn't see anything of the spiritual realm. But you've installed good and proper windows, now, offering a clear view of your natural life and clear understanding of your spiritual life in Christ.
That door allows you to step forth into what Kingdom Living is like. It is a door into your life through which Christ can enter and He promises to never leave you nor forsake you. Angels go out taking your thoughts, desires, prayers to God and return bringing His blessings in to you.
Enjoy your new life.
(Ps. 9:1, 2) He that dwelleth in the secret place of the Most High shall abide under the Shadow of the Almighty. I will say to the Lord, He is my refuge and my fortress; My God; in Him will I trust.
Min. Howard E. Lewis presents Drumming and Scripture presentations at churches and church programs; shares with us from The Teacher of God's Word Series of Gospel Messages, and facilitates Christian Performing Arts Workshops.
yeshuamuntu@yahoo.com or (904)824-9328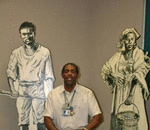 Posted By: Howard E. Lewis
Saturday, February 18th 2012 at 4:47PM
You can also
click here to view all posts by this author...