Several weeks ago we hosted a "Give Thanks" service at our church, Greater Hope Restoration Ministries. This event was to remind us of the importance of giving thanks for all that the Lord has done. Thanksgiving isn't a season or a day, but is is a lifestyle and a posture towards God coming from the gratitude and gratefulness of our hearts in all things.
It is not easy to be thankful when times are hard or when we face adversities and tragedies, however our attitude of thankfulness will cause God to release all of the blessings that belong to us in overflow. If we are stingy with our thankfulness, God WILL be stingy with His blessings. He will withhold no good thing to them who walk uprightly. That word uprightly means to come in agreement with the truth and the fact of His word. If we are in agreement with Him, His word and His will, we will indeed be thankful people.
www.ghrm-online.com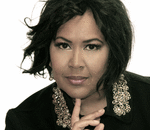 Posted By: Pastor Cheryl Jones-Ross
Wednesday, January 21st 2015 at 9:51AM
You can also
click here to view all posts by this author...