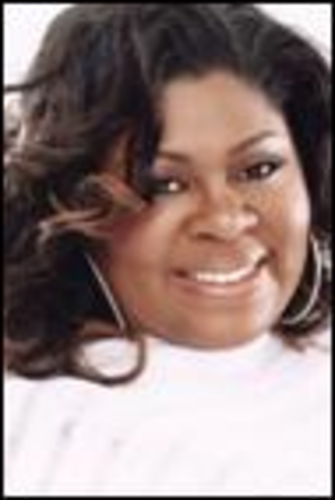 Some of the brightest names in gospel music will present: "The Women of Gospel Music" and "The Men of Gospel Music". Kim Burrell (left) and Lexi are putting together a three hour television special that focus on individual solo performances, a choir of Grammy and Stellar award winners, a fashion show, and a "Speak It" talk segment, all featuring the renown: Dottie Norwood, Pastor Shirley Caesar, Dorinda Clark Cole, Karen Clark Sheard, Amy Rushes, Regina Belle, Martha Munizzi, Damita Haddon, Vanessa Bell Armstrong, Albertina Walker, Dorothy Norwood, Lemmie Battle, Z'iel, Wanda Nero Butler, Ann McCrary, Emily Harris, Regina McCrary, Trina Jefferies, Tamala Mann, Renee' Spearman, Lucinda Moore and a cast of additional gospel greats.
Angella Christy will direct an all-star women's band that will be of serious greatness.
Now, not to be left out, Deitrick Haddon, V Michael McKay, Byron Cage, Tye Tribbett and Kurt Carr will present, Melvin Williams, Ricky Dilliard, Michael Stampley, Keith Wonderboy Johnson, Troy Sneed, Issac Caree, Richard Smallwood, Mali, Prez, Louis Cross, Troy Taylor, Jonathan Nelson, VaShon Mitchell, Earnest Pugh, Rance Allen and additional artists to be added. Derrick Lee will organize the all-star male gospel band.
All of this will take place at the MGM Grand Resort & Spa, November 10-12, 2008.
For information contact: Sheilah Belle a.k.a. "The Belle", The Belle Report, Humilitee, Jawn Murray or Black Gospel Promo.
Danyelle Haley will provide hotel information at 615-750-3426 or 615-330-2363,
E-Mail: danyelle19995841@aol.com
E-Mail: bjones1938@aol.com
Posted By: Minister Celeste Kelley
Wednesday, October 8th 2008 at 10:18AM
You can also
click here to view all posts by this author...