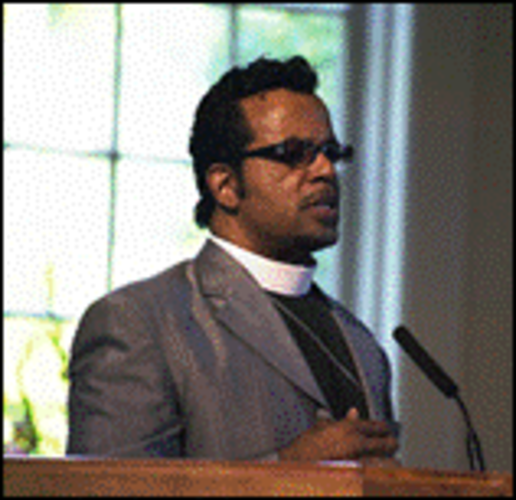 Tusla, OK
--A pastor who once led one of Tulsa's most prominent charismatic churches and served as an adviser to then-President-elect Bush has shut down his church.
Bishop Carlton Pearson preached his final sermon at New Dimensions Church on Sept. 7. The church has been folded into All Souls Unitarian Church, the world's largest church in that denomination.
"I wanted a place where my people could find safe harbor," he said. "They're already outcasts in the evangelical-charismatic community."
New Dimensions Church once was known as Higher Dimensions Family Church. Eight years ago, the church had about 6,000 members, and Pearson served as a guest host on the national Trinity Broadcasting Network, was a member of the Oral Roberts University board of trustees and was among group of black religious leaders who advised Bush in the days after his election.
Pearson then began preaching that all people would go to heaven, a theology he refers to as "the gospel of inclusion." Not long after, evangelical leaders began spurning Pearson, the membership in his church – renamed New Dimensions Church – fell to a few hundred and the church's Tulsa property was lost in foreclosure.
Posted By: Minister Celeste Kelley
Wednesday, October 8th 2008 at 10:21AM
You can also
click here to view all posts by this author...