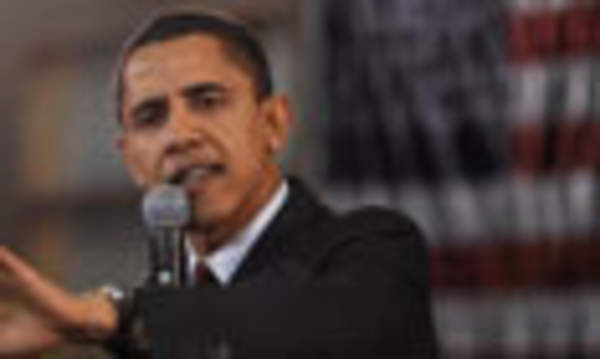 Washington, D.C.
-- As the Republican Party under the headings of John McCain and Sarah Palin give a new face to racism, negative campaigning and lies, the Republicans frustration could become even worse as Senator Barack Obama continues to lead in the polls.
Simply, for the next three in a half weeks, the verbal attacks will only get worst. There are people who simply cannot stomach the idea of Barack Obama and his family living in the "White" House.
It was only Saturday when Republican vice presidential nominee Gov. Sarah Palin went on the attack during a Pennsylvania rally against Democratic presidential nominee Sen. Barack Obama for what she calls his radical views on abortion rights.
Yet, Palin believes Roe. V. Wade should be overturned and abortion laws left for state governments to decide and she opposes abortion in all cases, including rape and incest, with the exception of when a mother's life is in danger.
Also in Pennsylvania on Saturday, was Sen. Barack Obama who was campaigning in Philadelphia. At one point during the rally, he said he "appreciated" McCain's recent efforts to "tone down the rhetoric" on the campaign trail.
However, with all of the negative campaigning McCain and Palin have been doing for MONTHS, the damage is done and many are now saying, "The Republican party is becoming the new face for racism, negative campaigning and lies."
McCain and Obama will face off on Wednesday for the third and final presidential debate at Hofstra University in New York.
Posted By: Minister Celeste Kelley
Tuesday, October 14th 2008 at 12:25PM
You can also
click here to view all posts by this author...