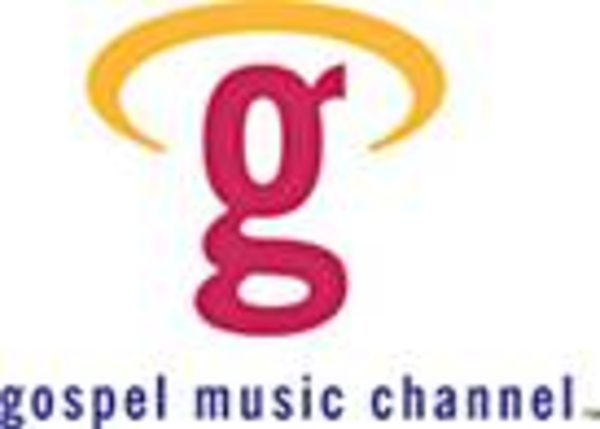 Revolve: Rockin' The Road World Premieres Friday, October 17
Atlanta, GA
-- Gospel Music Channel (GMC) television network will take viewers on a unique, behind-the-scenes journey in its first-ever unscripted reality drama series called Revolve: Rockin' The Road. The five-episode series -- set to premiere Friday night, October 17 -- is GMC's first foray into dramatic reality programming as well as its first original series targeting teens.
Revolve: Rockin' The Road follows four advance team members of The Revolve Tour, the popular new traveling tour for teen girls produced by North America's largest women's conference, Women of Faith.
The show will be seen through the eyes of four young professionals working with The Revolve Tour this summer: Chad Eastham, Jenna Lucado, Sean Kelly and Courtney Clark Cleveland. Crammed inside a tour bus and armed only with their faith, the four friends trek across America with an agenda to connect with teen girls and spark interest in The Revolve Tour: All Access that kicked off September 12, 2008.
Revolve: Rockin' The Road will give viewers an all-access pass as the foursome travel to nine different Christian music festivals across the country. The series will capture their collective quest to maintain spiritual peace and discipline amidst logistical challenges, self goals, and inevitable relationship struggles. While some of the cast finds resolution to those struggles at the season's end, others remain searching.
Christian music artists Natalie Grant, Hawk Nelson, Group 1 Crew, Krystal Meyers and Ayiesha Woods are featured in the series, performing at the festivals and connecting with the Revolve team. A preview of the new show can be seen at
http://www.gospelmusicchannel.com/revolve.
"With the success of unscripted drama reality shows like "The Hills" and "Keeping Up with the Kardashians," it's clear that television viewers connect with real life dramatic-in-nature programming. We wanted to create a show that was unique and aligned with our network's vision of inspiring, uplifting and entertaining through music. Revolve: Rockin' The Road does all those things and more and gives our young viewers a cast they can relate to and music they love," said Brad Siegel, vice chairman Gospel Music Channel.
ABOUT THE CAST:
* By age 15, Chad Eastham was locked up in a long term drug and alcohol dependency center. Those experiences gave him the first insight into understanding the difficulties and realities that teens can face and today, he has a whole new life. He has been a drug and alcohol dependency counselor, camp director, camp counselor, and teen camp Alaskan guide. Chad has earned two (B.A.) degrees from Miami University, written two books and spoken nationally to over 150,000 teenagers on The Revolve Tour about s*xual abstinence, character development, and designing a life built on honor, integrity and respect.
* For a long time, Jenna Lucado was known simply as preacher and best-selling author Max Lucado's daughter. In the past few years, she's been stepping out and making her own impact as one of the key teen speakers for The Revolve Tour. Jenna works with high school girls during the week then joins Revolve on weekends for even more teen time. She considers herself a die-hard Texan, but she was born (and lived the first handful of years) in Brazil, where her parents were missionaries.
* After several years on the Revolve Tour Drama Team, Courtney Clark Cleveland is stepping into the spotlight as All Access Tour Guide. Besides being an accomplished actress (she studied Performance at Louisiana State University), Courtney's been working with teen girls pretty much since she was one herself. Other things you should know: She won the "Most School Spirit" award in high school, she's certified in CPR and claims to have "serious self-diagnosed ADD." A native of Baton Rouge, LA, Courtney lives in "town-you-have-never-heard-of" Illinois.
* Sean Kelly has accomplished many things at a young age. Working with The Revolve Tour in promotions and sales. Kelly has had the opportunity to touch the lives of thousands of people. Growing up in Hilton Head Island, SC., Sean discovered his love for culture and comedy at a young age. While his love for the funnier things in life like his pet rooster Diego keep him light-hearted and down-to-earth, his love of culture has taken him to service in Chile, India, Thailand, South Africa, Mexico and Costa Rica. While overseas, Kelly educated the local people about their land, resources, nutrition and s*xually transmitted diseases all while attending Lee University in Tennessee where he received a Bachelor of Arts degree.
Revolve: Rockin' The Road was produced for Gospel Music Channel by ScreenSurge Studios, which specializes in high definition television, commercial and music video production. Screen Surge creates solid entertainment with positive messages while maintaining the production quality of the most popular films and television shows available today. The company has worked with Discovery Networks, MTV, FOX, Country Music Television, HBO and BRAVO.
The Revolve Tour (www.revolvetour.com) is an event for teen girls produced by North America's largest women's conference, Women of Faith. These fun, high-energy weekend events incorporate music, drama, and testimonies from an all-star line-up of artists and speakers. Topics covered include self-esteem, faith in Christ, friendships, and dealing with guys. This year's Revolve Tour: All Access is scheduled in 16 cities throughout the U.S.
Gospel Music Channel (www.gospelmusicchannel.com) is the fastest-growing network in television today and can be seen in more than 40 million homes on various cable systems around the country and nationwide on DIRECTV on channel 338.
Posted By: Minister Celeste Kelley
Friday, October 17th 2008 at 3:31PM
You can also
click here to view all posts by this author...