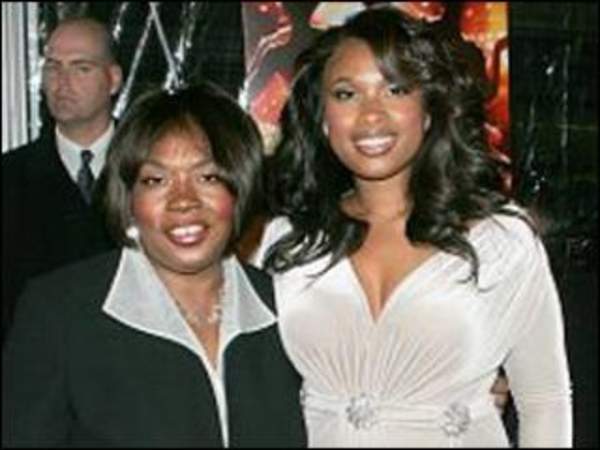 When residents living near 7019 South Yale Avenue heard gunshots on Friday morning, they did not even bother to call the police.
The sound is so familiar in parts of Chicago's South Side that locals often just ignore it as they go on with life.
Neighbours had not realised the blasts came from inside the house where Darnell Donerson, mother of Jennifer Hudson, lived with various family members.
So it was only six hours later, when another relative let herself into the home, that the bodies of Mrs Donerson and her son Jason, Miss Hudson's brother, were discovered shot dead.
The story is a telling indictment of how inured many people on the South Side – home to a million African-Americans, the nation's largest black community – have become to gun crime.
Indeed, on the day that Mrs Donerson and her son were murdered, Chicago was confirmed as America's murder capital in new crime figures. The city, with a population of under three million, has witnessed 426 murders so far this year, compared to 417 in New York (pop: eight million) and 302 in Los Angeles (pop: more than 3.5 million).
It is just four miles from Mrs Donerson's house to the $1.6 million neo-Georgian home of Barack Obama. The Democratic presidential candidate also lives on the South Side but in the leafy environs of Hyde Park, an island of coffee shops, restaurants and book stores next to the University of Chicago where he once taught.
Head a few streets south of Hyde Park, however, and it soon looks like another world of run-down low-rise homes and pawn shops protected by steel bars, discount stores and fast food outlets. The South Side stretches a further 14 miles, through districts that are 93 per cent black on average, to Altgeld Gardens, the bleak housing estate where Mr Obama cut his teeth as a community activist in the 1980s.
It is in many parts also a tight-knit community that has produced some of the most talented African-American musicians, artists and writers.
Ms Hudson, who is now based in Tampa, Florida and was a frequent visitor home, had offered to pay for her mother to move, but Mrs Donerson insisted she did not want to leave the area she knew and friends and family she loved.
Another lifelong and proud South Side resident is Mr Obama's wife Michelle, whose mother Marian Robinson still lives in the small home where she brought her up.
Her husband is now on the verge of becoming the country's first African-American president, a remarkable achievement just two generations after blacks were still fighting and dying for the simple right to vote in parts of the country.
For many black Americans, it is a dream come true and residents of the South Side - overwhelming the descendants of former slaves whose grandparents and great-grandparents headed north to the big industrial cities in search of jobs and greater freedoms - are preparing to party.
But the tragic killings of Ms Hudson's mother and brother are a salutary reminder that parts of America remain deeply segregated and divided, not by law, but by economics, expectation, culture and habit. As Mr Obama knows well, that includes his own South Side backyard.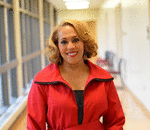 Posted By: Pam Perry
Saturday, October 25th 2008 at 3:49PM
You can also
click here to view all posts by this author...